WE ARE CREATIVE IN CELEBRATING PEOPLE
Our people are our most important source of value, nationally and internationally.
At AUDITOIRE, we know that desire creates value, and that commitment stimulates performance. The power of collectiveness and collaboration are paramount to AUDITOIRE. In this agency, you can develop your personality and celebrate your character, develop your own entrepreneurial projects and initiatives, and benefit from an international network of talents and experiences. Our people are our most important source of value, nationally and internationally. We cultivate excellence, strengthen character, and encourage innovative minds to expand and share their experiences and cultures. We celebrate the fact that we are a youth-led agency with an average employee age of 31 from 21 nationalities, and where 71% of employees have developed their careers at AUDITOIRE.
We have a global network of over 4,000 experts in brand and project management, strategic planning, design and creation, editorial and content design, creative tech, logistics and production, film and motion design, social media and influence marketing, legacy and administration. We support leading global organisations and brands of all industries with their major communications and events through our international network.
Jennifer Beaujean
Director of Logistics
I coordinate various aspects of an event, from transportation, transfer, accommodation, reception, security, catering, registration, publishing, and more.
Sixtine Constantin
Artistic Director
In addition to the many technical skills needed for this profession, strong communication is key to selling and justifying your ideas while working as a team.
Adeline Deliau
Director of Content
What I appreciate the most about my role at AUDITOIRE is that it is at the crossroads of many fields.
Johanna Gerard
Production Manager
As a Production Manager at AUDITOIRE, I ensure the smooth coordination and execution of client events.
Marion Gommenne
Strategist
The strategist is at the core of AUDITOIRE, has the power of decision and strategic thinking, and can push innovative ideas with the entire agency's support to create compelling and impactful projects.
Thierry Heems
Head of Influence
Creating beauty, relationships, and stories is at the heart of the world of influence.
Alexandra Kempf
Project Manager
My daily mission is to ensure compliance with the overall vision of different projects, ensuring that our solutions suit our clients' needs.
What makes accounting different and particularly interesting at AUDITOIRE is that we are at the heart of all teams and all events.
Maxime Meziere
Stage Designer
We brainstorm, draw, model, and collaborate to achieve the impossible together.
Julie Navarro
Head of Social Media & Digital Marketing Director
I find daily inspiration in crafting innovative and culturally relevant brand experiences.
Benjamin Quelart
Management Controller
Central to this role is analysing data and forecasting what to expect in the future.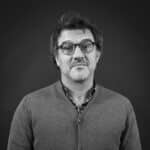 Benoit Saurat
Film Executive Manager Director
Our goal is not so much to create surprising content but that the messages they carry leave an impact.
Baptiste Trouillet
Digital Production Director
Being supportive of everyone in the company and feeling their trust is amazing.