WE ARE CREATIVE IN PARIS
Situated on 44 Rue Copernic, AUDITOIRE Paris is a bustling hub of constant connection and intermingling ideas. Based in the offices of an old insurance company, the AUDITOIRE headquarters initially opened in 1989 in Boulogne. Now, AUDITOIRE Paris is a creative melting pot where ideas, dreams, and creativity come to life to make waves that transcend far beyond its office walls. For a breath of fresh coffee-filled air and to ensure the creative juices keep flowing, Café AUDITOIRE is a place to gather, eat, caffeinate, exchange ideas, have meetings, and host masterclasses, and where creatives can meet to discuss the next big thing.
AUDITOIRE PARIS
AT A GLANCE
AUDITOIRE was born in Paris a little more than 30 years ago. A few decades that have seen the world change drastically. And so did our business. Auditoire was born as a French boutique agency and has grown into one of the world leading events communications group. Breastfed with French culture, we have spent years cultivating our multicultural souls and open minds. Our story is intrinsically tied-up with the story of our clients. These are stories of a lifetime, stories of crisis and resilience, stories of risk-taking and successes, human stories. Throughout our business journey, we had the chance to work with industry leaders and market shapers. Naturally they have come to us with bold visions and unexpected requests. And we have had to reply with audacious recommendations, we broke some records and somehow, marked our client histories. We have strengthened our set of expertises to help our clients navigate great transformations in creative ways. With the addition of digital, marketing, social media and influence services we have redefined the concept of experience. We are a living company that evolves with its people. Our identity has been built on the powerful communities of talents we managed to gather. We can proudly say we are creative leaders generating positive transformations in our society.
Antoine de Tavernost, CEO AUDITOIRE Paris
Key
figures
10
years experience on average
5
years at Auditoire on average
local HIGHLIGHTS
01 CSR CERTIFICATIONS
Since May 2022, AUDITOIRE Paris has been ISO 20121 certified by Afnor Certification, validating the maturity of its Responsible Management System. It is also audited annually by EcoVadis and renewed its Gold Medal in November 2022 with a score of 69/100, valued in favor of ethics, social and human rights, environment, and responsible purchasing.
02 UNIS-CITÉ PARTNERSHIP
As part of its CSR policy, AUDITOIRE is a privileged partner of Unis-Cité, the European leader in civic service. Each year, employees can participate in mentoring youth, participating in the "Tremplins" Jury or Skills sponsors. In 2023 Unis-Cité requested AUDITOIRE to help them maximize the impact of their eco-citizen day. AUDITOIRE also entrusts to Unis-Cité the organization of its annual solidarity day. These activities take place with the support of AUDITOIRE's first CSR ambassadors.
03 WELLBEING AT AUDITOIRE
AUDITOIRE Paris is committed to offering its employees exciting activities that nourish their minds and spirits. With traditional events such as the famous Friday barbeques, masterclasses, podcasts, and the working group on the future of work at AUDITOIRE, there's always something exciting going on. Even more exciting things are in the works for AUDITOIRE Paris, including new initiatives like the AUDITOIRE gazette, coaching sessions, personalised trainings, sports programmes and more to discover.
04 PRESIDENT OF LEVENEMENT
Cyril de Froissard, Managing Director of AUDITOIRE Group and co-founder of AUDITOIRE Paris, has been President of LEVENEMENT since September 2022. LEVENEMENT is a professional French consulting, creative, and production company focused on event communication. In this capacity, he contributes to representing the sector and its issues to the government.
05 CANNES GAMING FESTIVAL
Involved for several years in the world of broadcast gaming, the AUDITOIRE Group and Robin Leproux joined forces to create the Cannes Gaming Festival, an international event dedicated to the world's leading cultural industry. The world-famous Palais des Festivals in Cannes is celebrating the 10th art.
Awards
& distinctions
BEST B21 EVENT
Les Embiez Digital Experience
---
BEST CREATIVE INSTALLATION
Accor All Visa Launch
---
BEST TECHNO INNOVATIVE EVENT
Intel Evo Experience
---
BEST BRAND TECH EXPERIENCE
Accor All Visa Launch
---
BEST B2C/PR EVENT
Intel Evo Experience
BEST INFLUENCE COMMUNICATION AND/OR PUBLIC RELATIONS EVENT DEVICES
EDF Electric Days Digital Experience
---
BEST IMMERSIVE EXPERIENCE
Les Embiez Digital Experience
---
BEST B2I EVENT
Les Embiez Digital Experience
---
BEST MULTI-CHANNEL EVENT
Accor All Visa Launch
---
BEST EXTERNAL AUDIOVISUAL
Accor All Visa Launch
---
BEST SOCIAL MEDIA AD
Accor All Visa Launch
---
BEST INTERNAL EVENT
Les Embiez Digital Experience
Key
clients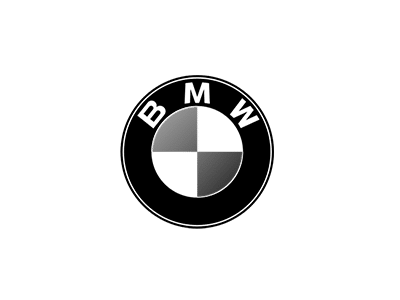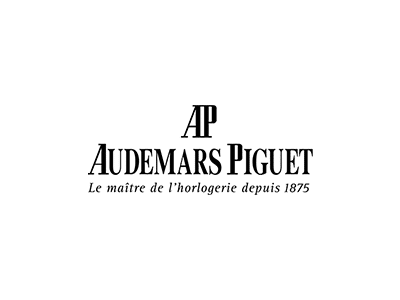 AUDITOIRE PARIS
44 rue Copernic 75116 Paris
Antoine de Tavernost – CEO AUDITOIRE Paris
[email protected]